Give you the space to speak freely so that you can feel that you are truly being heard.

Always try to listen fully to what you are saying and not interrupt you, unless I feel it is important for me to do so.
Show that I value and respect you, that I am not judging you.
Provide you with support to examine your worries and help you to work out your own solutions to difficulties in your life.
Help you understand how you really think and feel about your issues, enabling you to express these thoughts and feelings in your own way.
Assist you in making changes in your life and also accepting things that cannot be changed.
Making Contact
Appointments and Charges
Cancellations and No-Shows
Contact and Social Networking
Confidentiality & Data Protection
Ending Counselling
To Make an appointment
"Thank you for your patience, kindness and understanding….I have really appreciated our time together, a chance to let off steam, "get it out" and all in a safe and peaceful environment, with no-one judging me."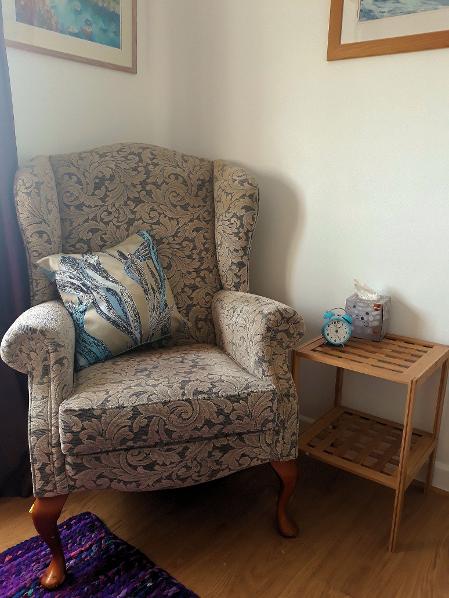 © Copyright Charlotte Feeny