Why have counselling?
People go to counselling for lots of reasons: sometimes they have had a major event in their lives, such as a bereavement or a relationship break-up, or they might be suffering from low self-esteem, anxiety or depression for example, or they might want to just have a safe space to discuss what's on their minds.
They feel it might help to talk things through with a qualified person who could help them unravel their thoughts, overcome negative feelings or work on things they have been struggling with. Counselling can do many things for different people.
Counsellors are not there to give you advice or tell you what to do but work alongside you to help you figure things out. I can provide a space where you feel able to explore your feelings without judgement and find some peace.
My Approach
My approach to counselling is warm, empathic and down to earth: I want to help you to unravel your thoughts and feelings, and make positive changes in your life. I am not afraid to gently challenge and offer insights that might help you to do this.
I believe that everyone has the right to be happy and fulfilled and hope that by working together that we can achieve this.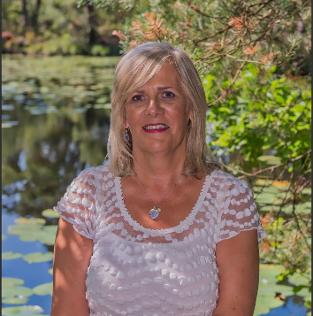 Who Am I?
My name is Charlotte Feeny. I am a qualified and fully insured Counsellor. I am a member of the British Association of Counselling and Psychotherapy (BACP) and work according to its Ethical Framework.
I am based in Colyton, Devon, and also use rooms in Exeter and Exmouth.
I have experience of working with a wide variety of issues including negative thinking, stress, anxiety, depression, bereavement, loss, self esteem, family and relationship problems, identity issues, anger management and many more.
I have a special interest in body confidence issues, especially for people who are long-term dieters and run a programme called "No More Dieting".
I have always enjoyed working with people: I worked as an IT trainer for nearly 20 years after obtaining a Teaching degree. In 2005 I graduated with a degree in Psychology from the Open University and followed that with a Certificate and then Diploma in Therapeutic Counselling. I have experience of working in Bereavement Support for a hospice and have worked for a befriending service.
BSc (Hons) Dip. Couns. MBACP
Call me on 07414 961335 to make an appointment
enquiries@charlottefeeny.co.uk
© Copyright Charlotte Feeny